As Republicans get closer to nominating their candidates for Secretary of State and State Treasurer the race for those positions is getting uglier.
WIth respect to Secretary of State candidate Diego Morales, photos have surfaced of him being very chummy with Governor Eric Holcomb, although he has criticized Holcomb's performance when it comes to dealing with COVID-19.   
Below are a couple of screenshots.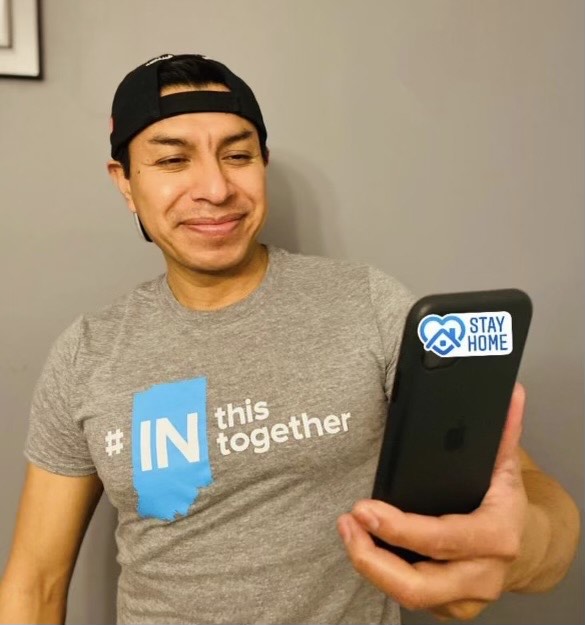 Meanwhile, a group has come out sending delegates an e-mail regarding Elise Neishalla, accusing her of delaying a decision on a new jail in Boone County which would require a tax increase, until after the selection process ends.
Good afternoon, delegates. 
We represent a number of Hoosiers frustrated with some of their choices for Indiana State Treasurer and are dedicated to telling you more about the candidates that you need to know. 
We begin with Elise Nieshalla. 
The tax hiking chair of the Boone County Council is key in an effort to raise Boone County taxes by $58 million to pay for a new jail. While she's hemming and hawing to the media attempting to push back the decision until after delegates vote on a State Treasurer, it's clear she's going to go along with a tax increase on the people of Boone County. 
Indiana needs a State Treasurer who is open and honest about their position on policy and the condition of state finances. Nieshalla is doing her best to hide her intentions so she can pull a "fast one" on the delegates and impose higher taxes on Boone County to expand the size of government. 
We need a State Treasurer who will fight for fiscal responsibility, not hide and obfuscate from the tough decisions. 
Please vote against Elise Nieshalla for State Treasurer. We deserve better. 
And this one is from Laura Keesling goes after Neishalla.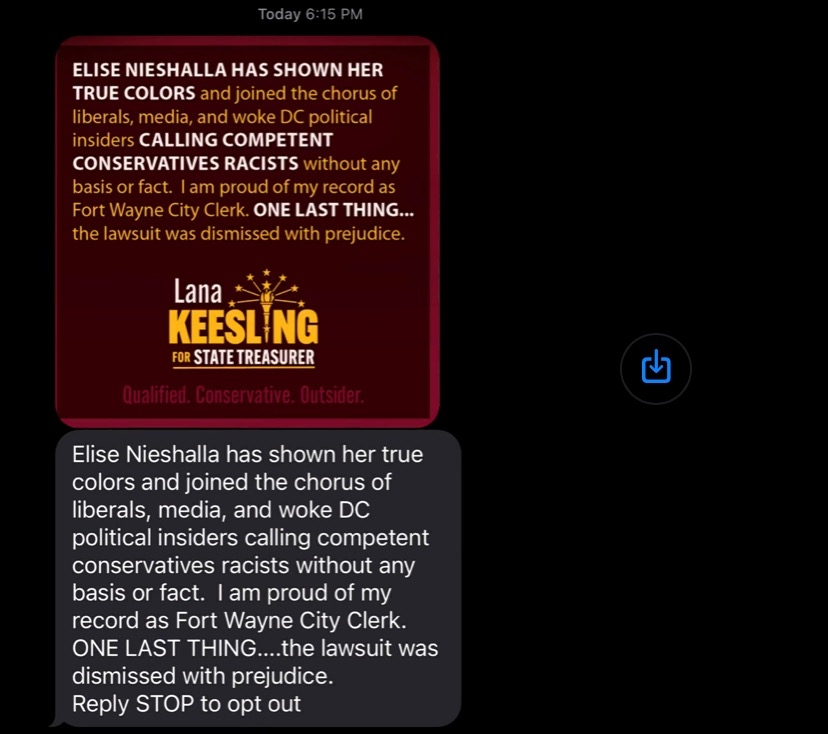 "People running for office want to win. Nominating events usually start friendly but then can turn ugly if the race is close," noted Andrew Downs of the Mike Downs Center for Indiana Politics at Purdue University Ft. Wayne.  "There are some obvious divisions in the Republican Party right now. This is not dissimilar to what we saw during the height of the Tea Party efforts several years ago."
An informal survey of delegates conducted by Indy Politics had Holli Sullivan leading in the Secretary of State's race and Pete Seat ahead in the race for State Treasurer.
The Republican convention is on June 18 at the Indiana State Fairgrounds.