The campaign for Diego Morales' Secretary of State campaign says it's a "non-issue" it spent more than $43,000 on a vehicle.
According to campaign finance reports, Morales' campaign spent $43,845.57 on a new vehicle purchased from Toyota of Terre Haute.
The expenditure was dated June 15.
You can see a copy of the expenditure in the report below.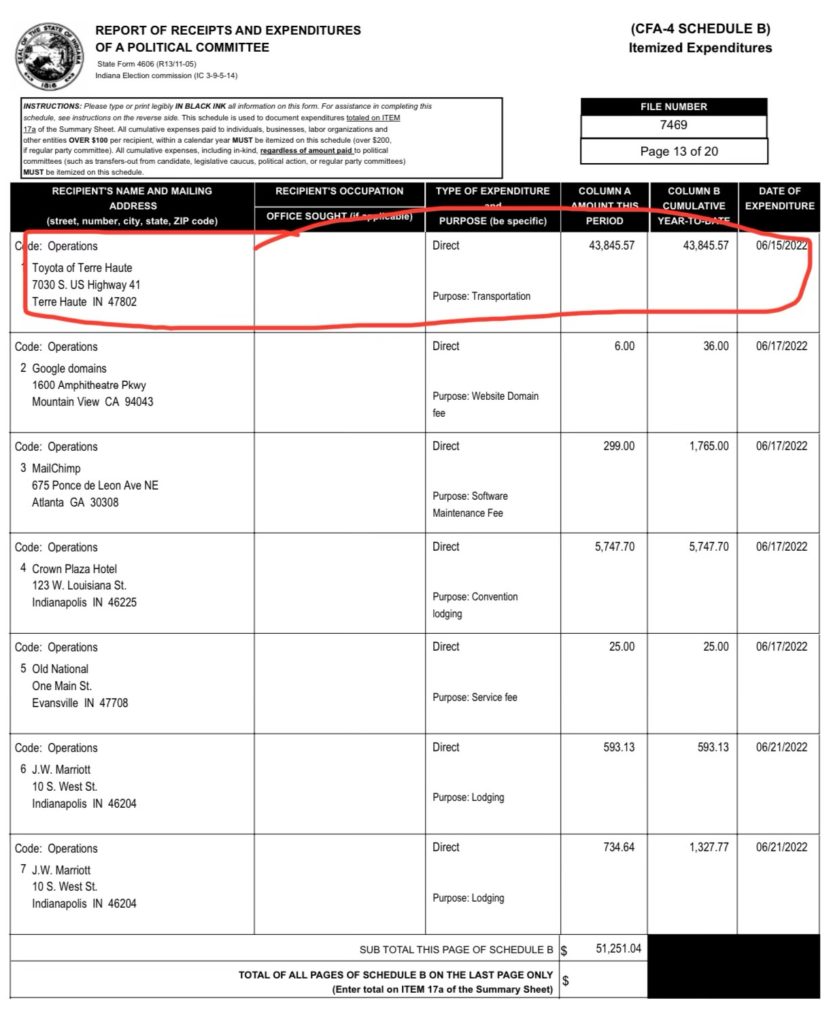 The Morales campaign downplayed the expenditure.
"It's a non-issue," Morales campaign manager Kegan Prentice told Indy Politics.
Democrats and Libertarians disgreed.
"I'd be pretty upset if I were a donor to Diego's campaign," said Lindsay Haake, Communications Director for Democrat Destiny Wells. "A number of Republicans have been reaching out to Destiny to offer their support— they see the writing on the wall with this grifter."
Libertarian Secretary of State candidate Jeff Mauer told Indy Politics he wanted to know more about the purchase.  "Trust between voters and candidates is based on transparency. The need for a reliable vehicle to run a campaign is a valid need that requires no explanation," Mauer said.  "But we would like to understand the thought process of using campaign funds to purchase a vehicle for a four-month long campaign when borrowing, and especially leasing would have been a much more practical use of campaign funds. Transparency requires answers."